9 High-Protein Vegetables That Will Fill You Up Fast
Peas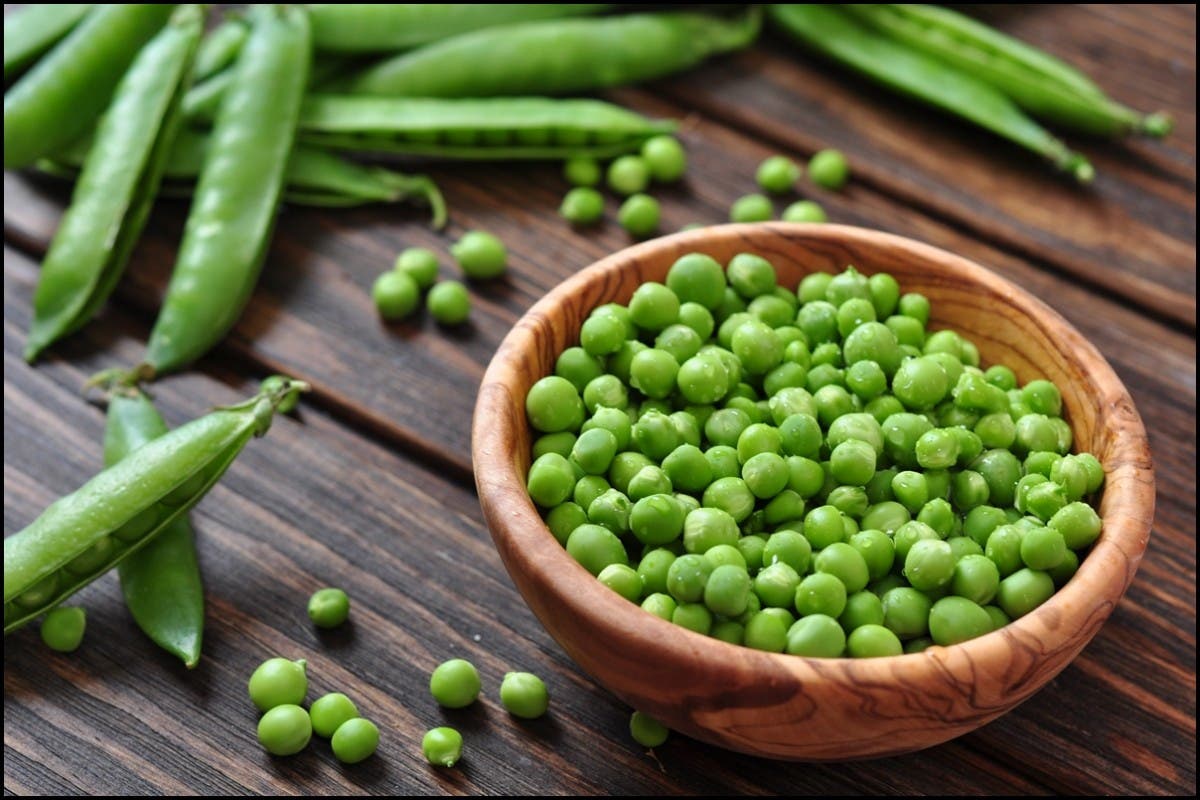 These literal pea-sized gems pack more than meets the eye. "Peas are loaded with vitamin A, a good source of potassium and fiber, and provide four grams of protein per half cup," says Rust. "Steam them and toss them into pasta, rice, or salads."
The many antioxidant and anti-inflammatory compounds support healthy blood vessels. The formation of plaque along our blood vessel walls starts with chronic, excessive oxidative stress and inflammation.
The generous amounts of vitamin B1 and folate, B2, B3, and B6 reduce homocysteine levels which are risk factor for heart disease.
Per 1/2-cup serving: 59 calories, 0.3 g fat (0 g saturated), 10 g carbs, 4 g sugar, 4 mg sodium, 4 g fiber, 4 g protein.