8 Healthy Proteins You Should Start Eating This Week To Get Rid Of Belly Fat, According To Nutritionists
"Reducing calories promotes weight loss but calories are calories no matter which macronutrient you get them from," says Stephanie Perruzza, a registered dietician at KIND Snacks. "The difference in proteins is that they tend to keep you feeling more satiated than carbs and fats." When you feel full you're less likely to partake in excessive snacking. Plus our bodies need protein for basic key functions from building and repairing tissues to producing hormones. Make sure you include a variety of proteins in your diet in order to get a wide range of nutrients. Combine smart eating with consistent exercise and you're well on your way to slimming your stomach. Start with these healthy proteins.
1. Chicken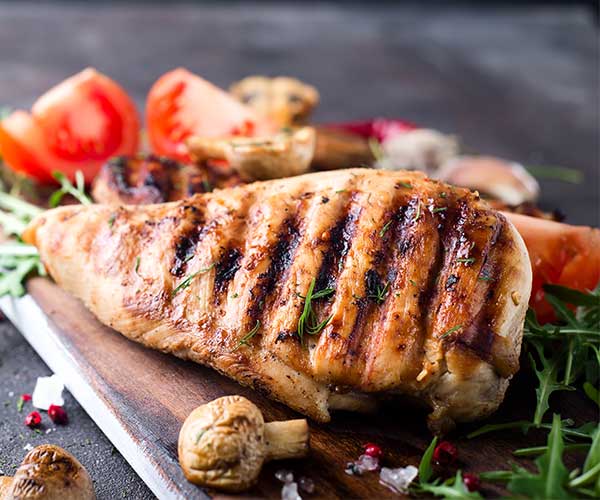 "Lean meats are a great way to get protein without excessive fat and carbohydrates," says Alix Turoff, a New York City nutritionist and trainer. Her top pick is chicken. "It can be cooked in a multitude of ways, is more affordable than other meat sources and is available at almost every restaurant," she says. "Unless there are specific reasons for avoiding meat (religious, moral, etc.), I do not suggest that it ever be cut out of your diet." Stop whining that chicken is boring – just get creative in preparation. Have you ever tried slow cooker honey and garlic chicken with veggies?