7 Ways to Eat More Vegetable Foods for Good Health
6.Dress Up Your Vegetables
Eating vegetables simply steamed—plain—gets old fast. Add just a little olive oil plus big, bold "no-calorie" flavoring (garlic, sherry vinegar), and you've got a delicious proof that low-cal eating doesn't have to be boring. You can do it forever.
Basic Sauteed Kale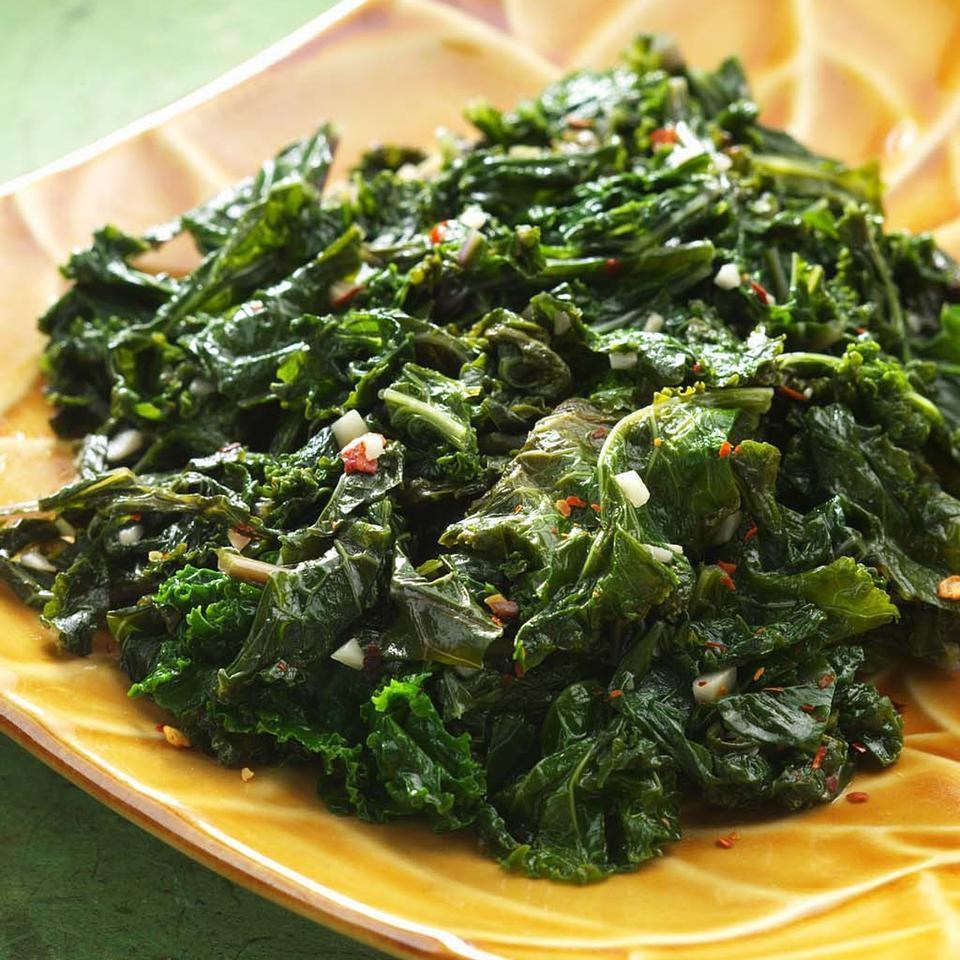 Ingredients
1 tablespoon plus 1 teaspoon extra-virgin olive oil, divided
1-1½ pounds kale, ribs removed, coarsely chopped (see Tip)
½ cup water
2 cloves garlic, minced
¼ teaspoon crushed red pepper
2-3 teaspoons sherry vinegar, or red-wine vinegar
¼ teaspoon salt
Preparation
eat 1 tablespoon oil in a Dutch oven over medium heat. Add kale and cook, tossing with two large spoons, until bright green, about 1 minute. Add water, reduce heat to medium-low, cover and cook, stirring occasionally, until the kale is tender, 12 to 15 minutes. Push kale to one side, add the remaining 1 teaspoon oil to the empty side and cook garlic and crushed red pepper in it until fragrant, 30 seconds to 1 minute. Remove from the heat and toss together. Stir in vinegar to taste and salt.