7 Ways to Eat More Vegetable Foods for Good Health
5. Add Spinach
Add spinach to soups, stews and casseroles. It pumps up the volume—so you feel like you're getting more—for virtually no additional calories.
Spinach Salad with Japanese Ginger Dressing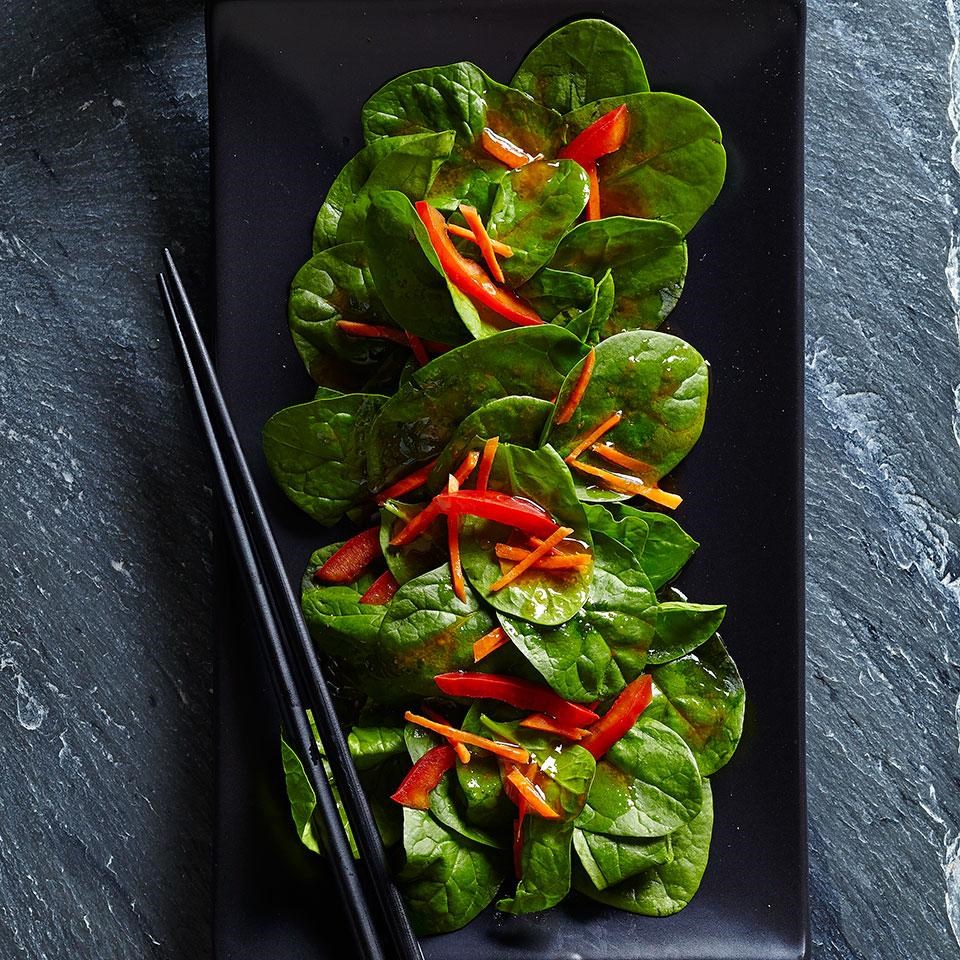 This spinach salad tossed with spunky ginger dressing was inspired by the iceberg salads served at Japanese steakhouses across the U.S. Add shrimp for lunch or a light supper.
Ingredients
3 tablespoons minced onion3 tablespoons peanut or canola oil
2 tablespoons distilled white vinegar
1½ tablespoons finely grated fresh ginger1 tablespoon ketchup
1 tablespoon reduced-sodium soy sauce
¼ teaspoon minced garlic
¼ teaspoon salt
Freshly ground pepper, to taste
1 large carrot, grated
1 medium red bell pepper, very thinly sliced
10 ounces fresh spinach, (see Note)
Preparation
Combine onion, oil, vinegar, ginger, ketchup, soy sauce, garlic, salt and pepper in a blender. Process until combined.
Toss spinach, carrot and bell pepper with the dressing in a large bowl until evenly coated.
Make Ahead Tip: Cover and refrigerate the dressing (Step 1) for up to 5 days.