7 Ways to Eat More Vegetable Foods for Good Health
4. Stock Up On Salsa.
The low-cal condiment is long on flavor and fiber—and it packs a whole vegetable serving into every 1/2 cup.
Southwestern Tofu Scramble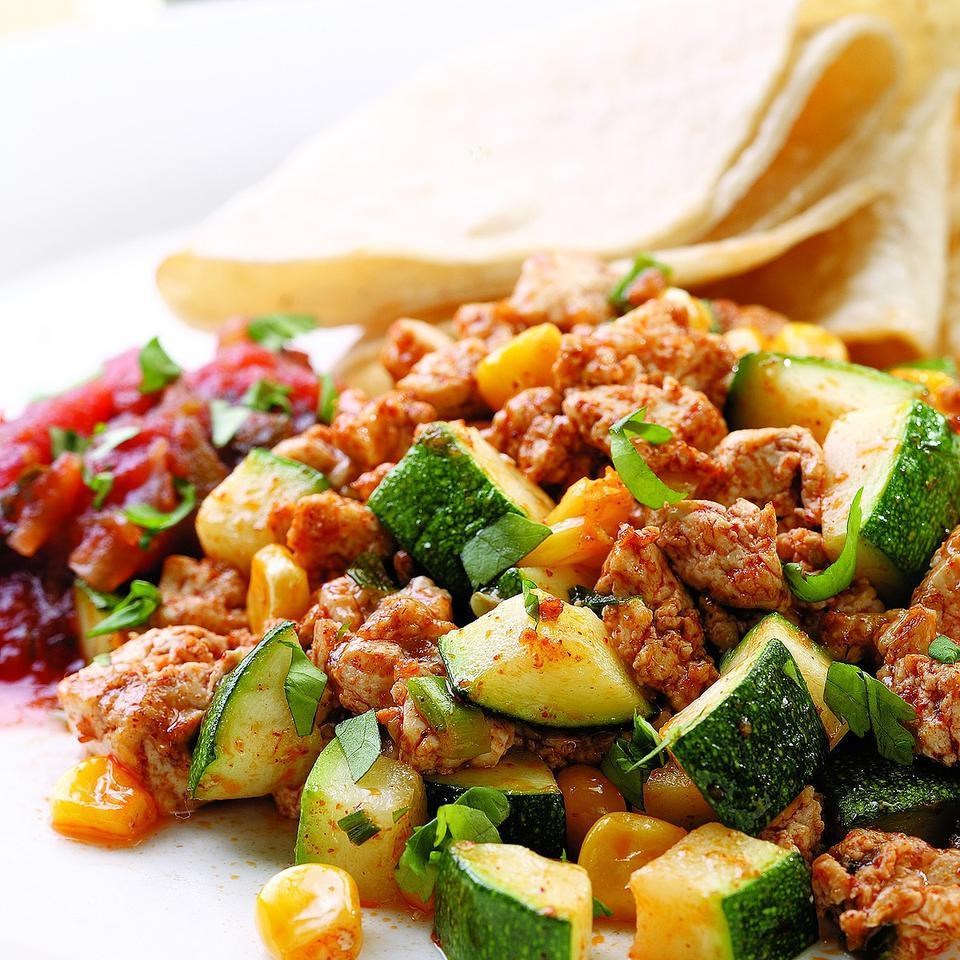 Ingredients
3 teaspoons canola oil, divided
1 14-ounce package firm water-packed tofu, rinsed and crumbled1
½ teaspoons chili powder
1 teaspoon ground cumin
½ teaspoon salt, divided
1 small zucchini, diced
¾ cup frozen corn, thawed
4 scallions, sliced
½ cup shredded Monterey Jack cheese
½ cup prepared salsa
¼ cup chopped fresh cilantro
Preparation
Heat 1½ teaspoons oil in a large nonstick skillet over medium heat. Add tofu, chili powder, cumin and ¼ teaspoon salt and cook, stirring, until the tofu begins to brown, 4 to 6 minutes. Transfer to a bowl.
Add the remaining 1½ teaspoons oil to the pan. Add zucchini, corn, scallions and the remaining ¼ teaspoon salt. Cook, stirring, until the vegetables are just tender, about 3 minutes. Return the tofu to the pan and cook, stirring, until heated through, about 2 minutes more. Remove from the heat and stir in cheese until just melted. Top each serving with 2 tablespoons salsa and 1 tablespoon cilantro.