31 Healthy Breakfast Foods That Will Promote Weight Loss All Month Long
Scrambled Eggsadilla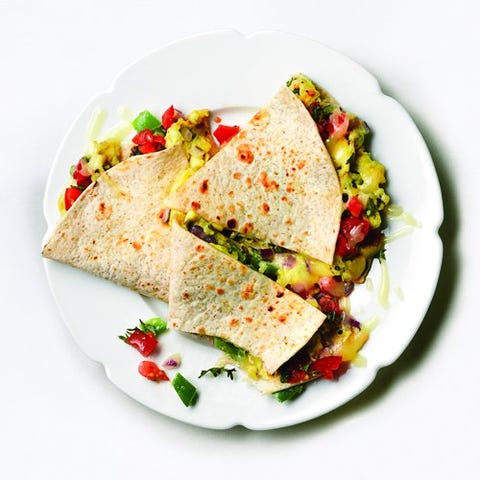 1 whole egg plus 1 egg white
2 Tbsp chopped green pepper
2 Tbsp chopped red onion
1 8-inch whole-wheat tortilla
1 oz Monterey Jack cheese, shredded
2 Tbsp chunky salsa
Scramble eggs with pepper and onion, and fold into tortilla with cheese and salsa.
Total: 330 calories
Enjoy those 20 grams of protein. They'll help you maximize weight loss and maintain muscle mass.
Berry English Muffin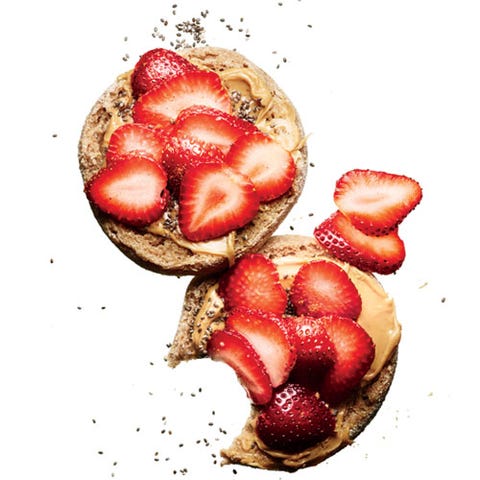 1 Tbsp natural creamy peanut butter
1 Ezekiel 4:9 whole-grain English muffin
1 Tbsp dried chia seeds
1/2 tsp ground cinnamon
1/4 cup sliced strawberries
Spread peanut butter on sliced muffin, and top with seeds, cinnamon, and berries.
Total: 330 calories
A high-fiber breakfast like this one—it's got 12 grams!—could help you eat less through lunchtime, research shows.