31 Healthy Breakfast Foods That Will Promote Weight Loss All Month Long
Chocolate Cherry Waffles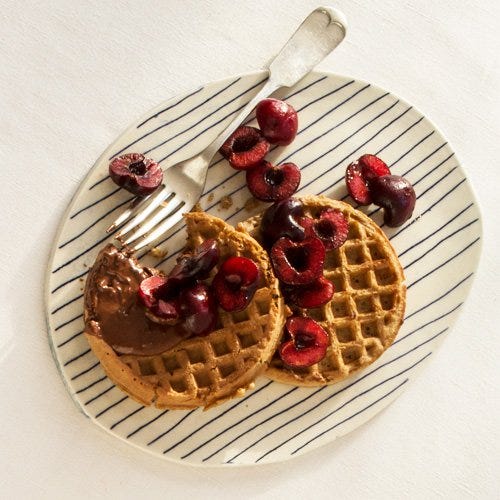 1 Tbsp chocolate almond butter
2 Van's 8 Whole Grains waffles
1 cup pitted fresh cherries
Spread chocolate almond butter on waffles, and top with cherries.
Total: 350 calories
Whole grains not only help you slim down, but can ward off heart disease and type 2 diabetes, studies show.
Sweet-Treat Toast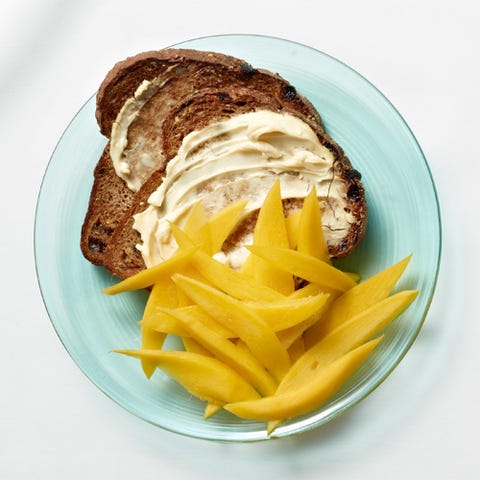 1 Laughing Cow Original Creamy Swiss wedge
2 slices Ezekiel 7 Sprouted Grains Cinnamon Raisin Bread, toasted
1 cup sliced mango
Spread cheese on toast, and top with mango.
Total: 310 calories
Mangos are packed full of vitamin C, vitamin A, and plenty of fiber—which will keep you full and satisfied.