10 Foods With More Vitamin C Than An Orange
Pineapple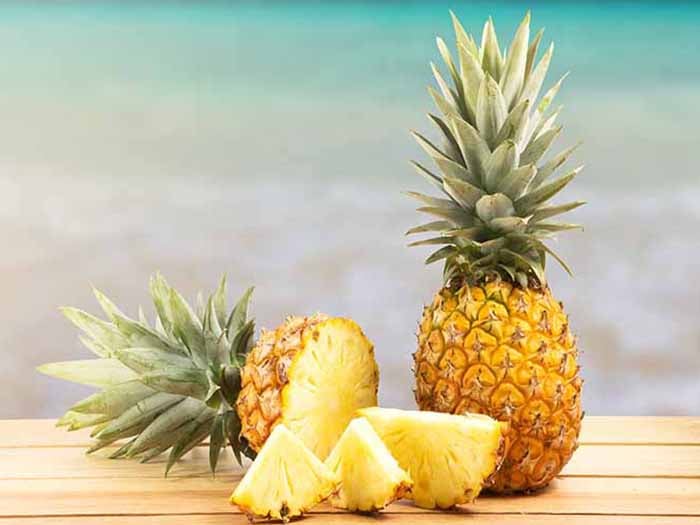 Boosts Immunity:
Pineapple is rich in vitamin C, which makes it one of the richest sources of ascorbic acid. [5] Vitamin C helps in reducing illnesses and boosting the immune system by stimulating the activity of white blood cells and acting as an antioxidant to defend against the harmful effects of free radicals.
Tropical fruit wins again. One cup of pineapple chunks has 79 milligrams of vitamin C. It's also an excellent source of manganese, a mineral that helps build bones and promotes a healthy metabolism.
Per cup serving, chunks: 82 calories, 0 g fat (0 g sat fat), 2 mg sodium, 22 g carbohydrates, 16 g of sugar, 2 g fiber, 1 g protein.