8 Lean Crockpot Recipes You Should Make For Weight Loss
If you're trying to lose weight and are frustrated with eating the same foods day in and day out, it's time to spice up your life (and your plate). You don't need hours each day to devote to cooking healthy meals when you have a crockpot, which does most of the work for you. Prep these eight lean meals in the morning or the night before, toss all of the ingredients in your slow cooker, and a few hours later you'll have a nutritious, low-calorie and low-carb meal that's rich in protein, fiber, vitamins, and minerals.
In other words: you'll have a meal that will help you lose weight faster and will make you feel satisfied.
Here are eight lean crockpot recipes you should make for weight loss.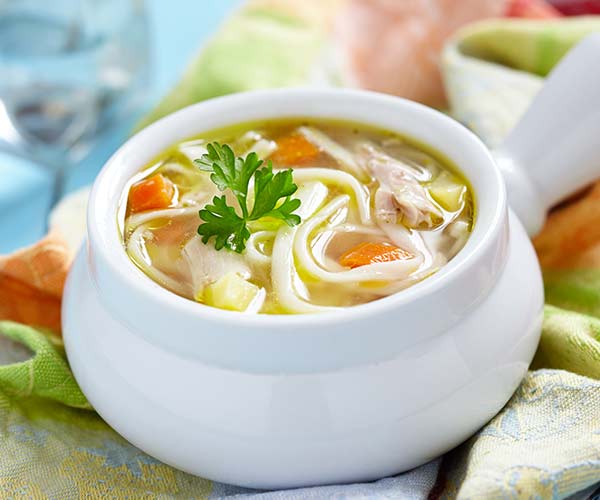 Crockpot Chicken Soup 
This crockpot chicken noodle soup is perfect for cold nights or anytime you feel a cold or a cough coming on. If you're trying to steer clear of refined carbs, you can always swap noodles for whole-wheat pasta or even quinoa. With less than 200 calories per serving and very little fat, this is an excellent recipe for weight loss — but be aware that it does take about seven hours to cook, so make sure you set aside enough time.
Here's what you'll need: 
Boneless & Skinless Chicken Breasts
Carrots
Yellow Onion
Celery Stalks
Garlic Cloves
Extra-Virgin Olive Oil
Dried Thyme
Bay Leaves
Chicken Broth
Water
Egg Noodles
Salt & Black Pepper
Parsley