8 Anti-Inflammatory Egg Sandwich You Should Eat Right Now For Weight Loss, According To Experts
There is no sandwich more revered than the classic egg and cheese on a roll. But the egg is the only part that's actually good for you. One egg has 7 grams of protein plus vitamins, minerals and anti-inflammatory omega-3s. Eggs keep your blood sugar steady and provide nutrient-dense energy to keep you satiated. Eating eggs (the yolk included!) any time of day is a delicious and simple way to advance your weight loss goals. Combine them with anti-inflammatory ingredients like certain fresh veggies for an even bigger impact on your weight loss goals. Take away the bulky, white flour roll, ditch the processed slice of American cheese and reunite with your beloved. Try these healthier, anti-inflammatory recipes.
Healthy Breakfast Sandwich, Show Me The Yummy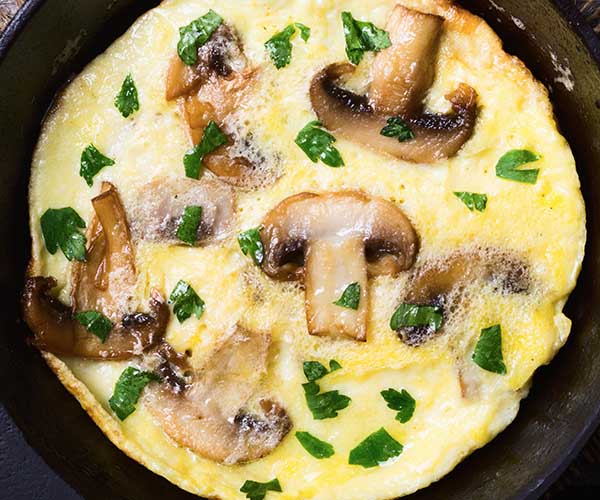 It's difficult to eat a sandwich without bread. And we simply refuse to give it up. This recipe calls for a whole wheat English muffin, which is a good alternative to the empty-carb classic. The anti-inflammatory veggies you sauté in EVOO (also anti-inflammatory) will more than make up for this small bready indulgence. Use broccoli, spinach, mushrooms and fresh garlic cloves. Need cheese? Skip oily deli slices and make your choice count with protein filled feta.